April 5, 2023
Rains and the 2023 Harvest
---
By Alan Goldfarb
It's almost too easy, when ruminating about the weather – which is perhaps the most integral element in growing wine grapes – to idyllically think of those myriad song lyrics: "Singin' in the Rain …" and "I Love a Rainy Night …"
But more germane right now to the California wine industry – and certainly to us here at Cordant – we're singing, "Rain, rain go away, come back another day" and "April Showers (we hope you don't come again)" or "Who can Stop the Rain?"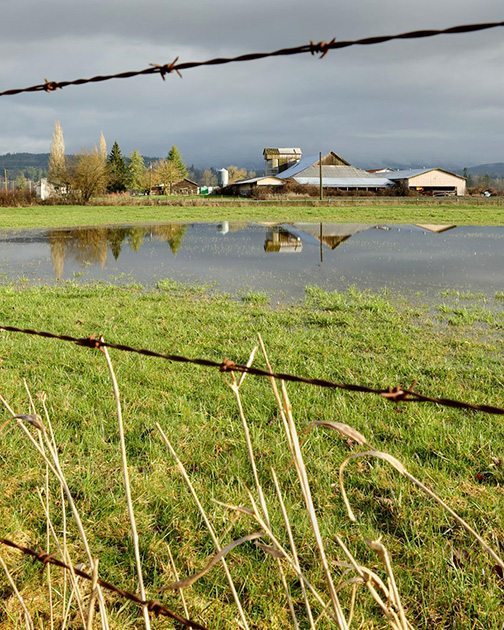 Don't misunderstand: Despite the personal discomfort to all of us these last three months, us wine folk welcomed the onslaught of rain because it's taken us out of the seemingly endless draught; and it will hopefully hold us in good stead for the next couple of years. Because without water – it's impossible to grow world-class, quality wine grapes – notwithstanding the aspirational philosophical practices of dry-farmed vineyards.
To better understand and explain the legendary California rainy season of 2023 and how it will affect the '23 vintage and beyond, we speak with our winemaker and vineyard guru at Cordant, Scott Stelzle. He has been farming wine grapes for almost a quarter-century and knows a thing or three about what may be the consequences of this monumental event.
Scott begins by assuring us that since the vines were dormant and pruned during the last few months, on the surface (pun intended), there is little to be concerned about. And lots for which to be hopeful — with a caveat.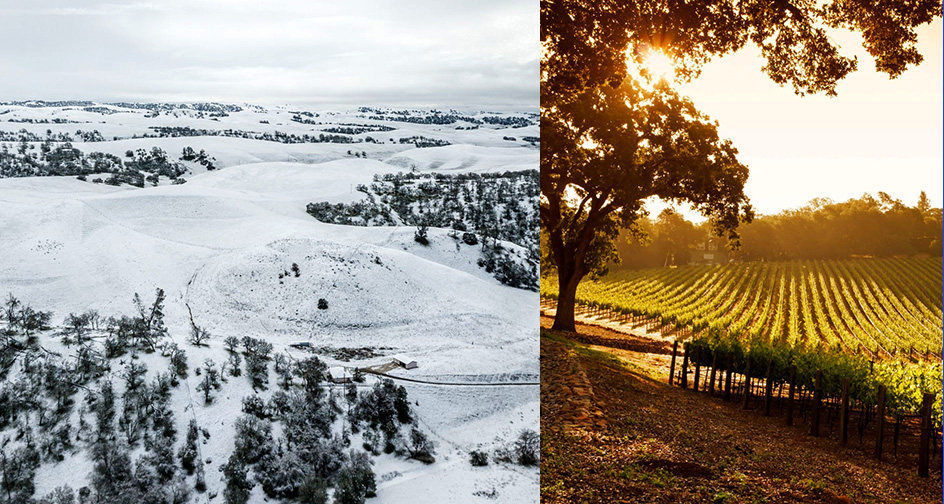 "Although it's been raining and very cold, I don't really worry about that right now," he states. "But, if the rains continue into April, it could be a whole other ballgame. And, I've never seen that before.
"I can say in my 23 years of farming grapes, I've never seen anything like this. But if it (the rain) starts running into spring and prolongs budbreak, the possibility of frost knocking those buds off the vines, is real. And if that happens, the growing season is going to extend."
Stelzle adds, that if it continues to rain, there will be "a whole lot" more moisture on the ground, "which will create an over-vigorous scenario." In turn, it will foster an even deeper conversation between growers and winemakers, the latter of whom will require the growers to "drop fruit" and leave tons of grapes on the ground. Historically, the growers want more fruit, which means they get paid more (when they sell fruit by the ton); and the winemakers want smaller crops, which leads to higher-quality wine.
But the micro outlook due to all this rain, "In a sense, is a good thing because we were suffering so much without water – we've got to have it," Stelzle opines. "… It's coming down to 'disciplined farmers' versus commercial farmers, to whom farming is (only) a business."
By which the winemaker explains and empathizes, "When you're living in a 5-year drought, there's less crop and your numbers start looking bad. The more disciplined farmers will say I'm going to have to drop more fruit to get better quality. It's about ripeness and how long should the grapes hang to come to the perfect balance of acid and sugar. That's why we at Cordant are paying twice the price for our fruit than others. And as a winemaker, I'm very lucky to be able to get those grapes as opposed to taking mediocre grapes. The higher the quality, the easier my job is. The kind of guys (growers) we deal with, know we only want a certain amount of tonnage because we only want the perfect ripeness of grapes.
"It'll (the rains) be a benefit this year and it should really lead to more crop growth in the next season. There's a high probably next year is going to be dryer than hell. … It's going to lead to a whole lot better situation for the farmers."
But Scott cautions again, "A crappy April will be more risk for frost if the rains continue. I anticipate this upcoming harvest is going to be very good, and the following year could be an amazing year for the quality of the fruit."
So, as we've been singing, "Stormy Weather" and "It's Rain-ing All Over the World" or "A Hard Rain's Gonna Fall" (it did), let's now croon, "Come Rain or Come Shine" or Pink's "Cover Me in Sunshine".
**************************
Alan Goldfarb is a longtime wine journalist. His work has been published by The Wine Spectator, Wine Enthusiast, Decanter Magazine, Alta Journal of California, and The Verge, among hundreds of others. Additionally, he is now the publicist for Cordant Winery, through his All Media Winery Solutions agency.