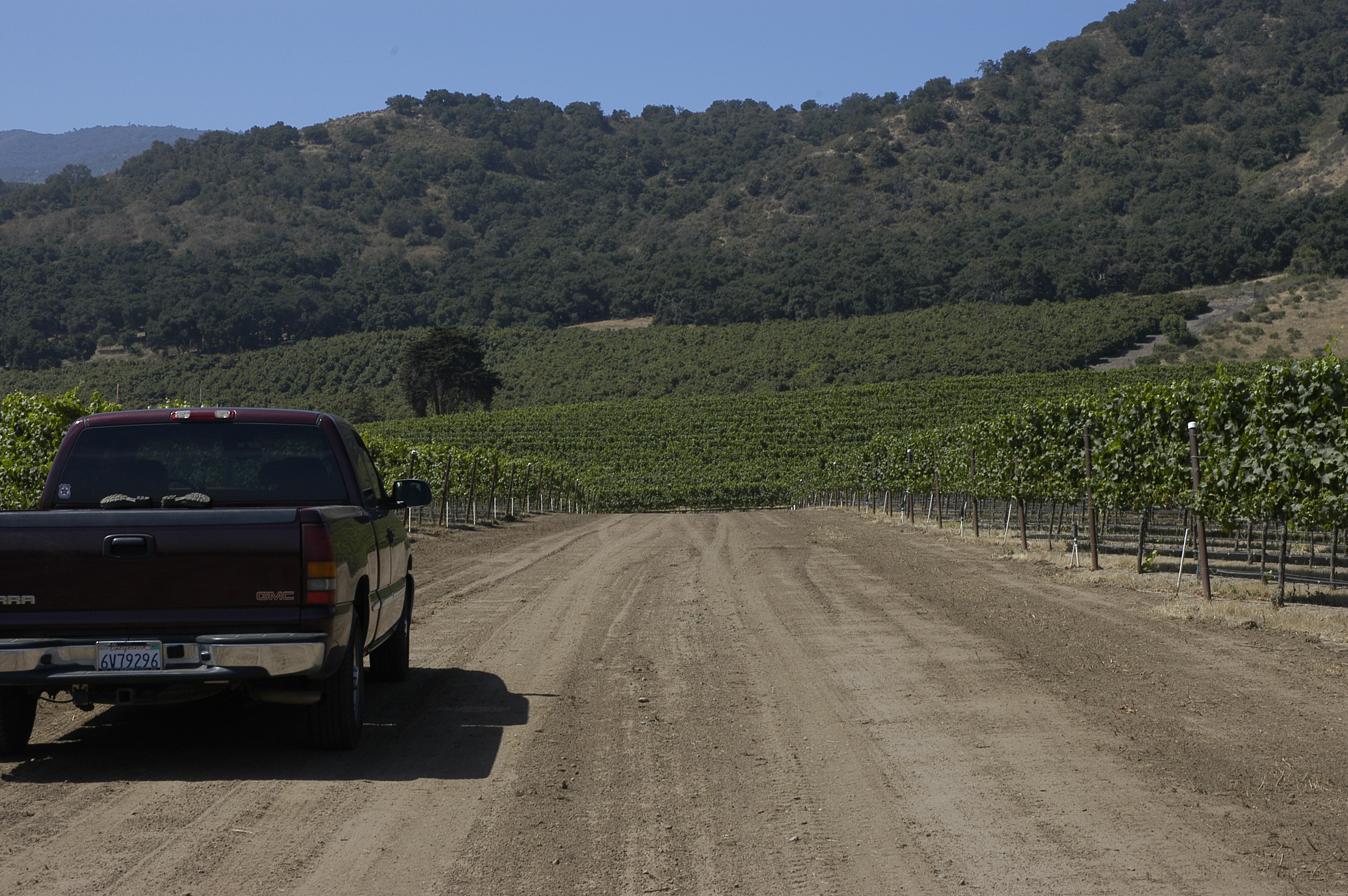 June 9, 2017
Vineyard Profile: Escolle Vineyard, Santa Lucia Highlands
---
Pinot Noir may be the best thing to ever happen in the Santa Lucia Highlands.  The vineyards are located at the bottom of the eastern side of the Santa Lucia Mountain Range in Monterey County, where the mountains are the only thing that separates this prestigious grape-growing region from the ocean. The weather is perfect – cool nights from the ocean air coupled with days that get hot enough (not hot necessarily, but hot enough) to ensure ripeness. Warm days and cool nights are the two special elements allowing for longer hang-time and thus contributing to slower ripening and acid retention.
After walking a row or two in a handful of places, I ended up at Escolle Vineyard. The first thing that struck me was how well maintained everything is. The folks that farm this site care, and it shows. Not only is it perfectly manicured, it is farmed with purpose.  Independent data is collected in each block so that appropriate farming practices are implemented to ensure the best quality fruit.  Another appealing aspect of this site is its 30 rootstock/clone variations. Pinot Noir, in my opinion, is the varietal most sensitive to the specific clone, and with a more delicate flavor profile, the little things are more noticeable.
The wines produced from this site reflect these amazing attributes. The wines are loaded with structure and solid concentration, and aromatically speaking, it jumps out of the glass like a grasshopper. This vineyard is on the young side, but has already shown so much promise, and we plan to source fruit from this site for years to come.  Escolle Vineyard is a true gem in the heart of an already amazing region.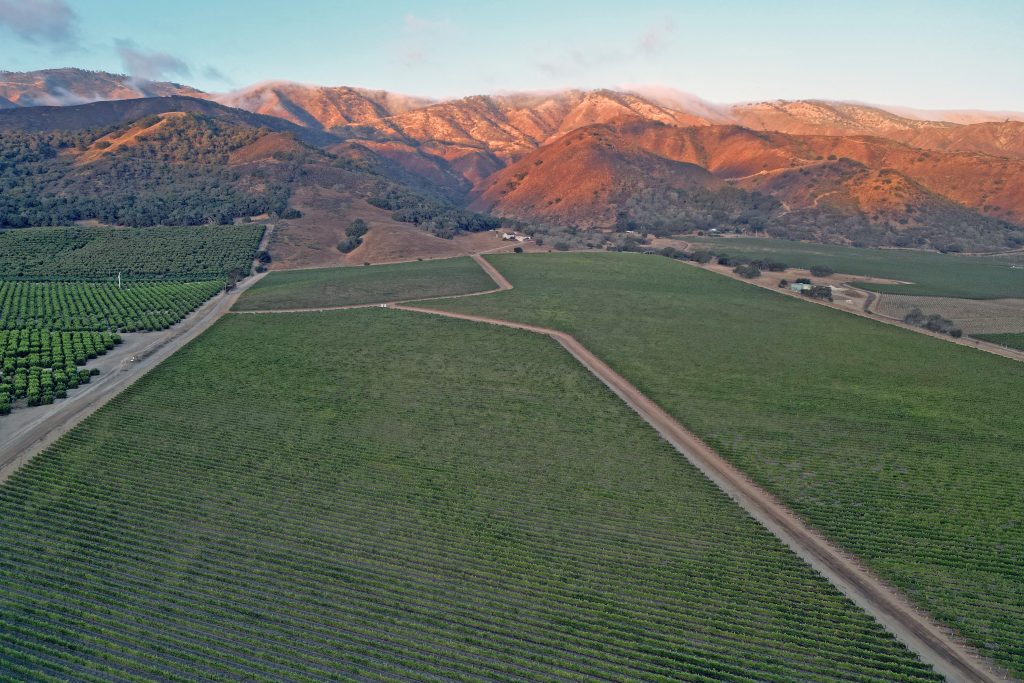 Morning aerial view of Escolle Vineyard at the foothills of the Santa Lucia Mountains.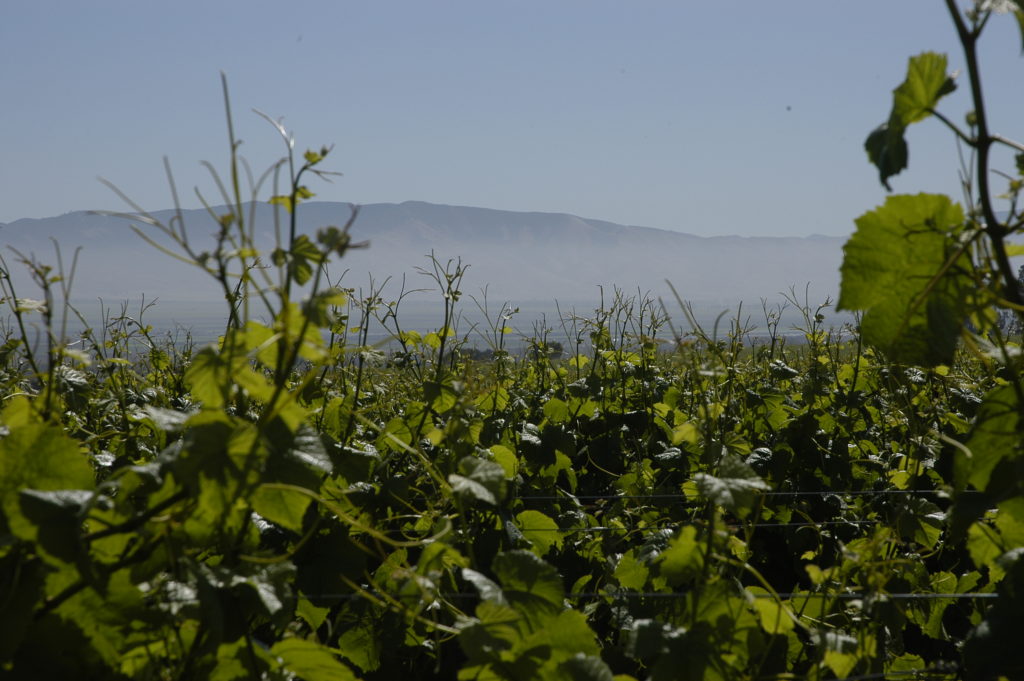 A great view of the fog line that comes in from the ocean every night, and lingers late into the morning.