January 24, 2023
MEET OUR WINEMAKER – SCOTT STELZLE
---
The Experienced Winemaker Just Finished His 1st Vintage for Cordant
BY ALAN GOLDFARB
Scott Stelzle has been making wine in Paso Robles for more than 20 years. For the 2022 vintage for Cordant, Scott, who is also an experienced pilot of vintage WWII airplanes, traveled more than 10,000 miles up and down the California Central Coast in his pickup. He visited every one of Cordant's 17 vineyard sources – which gave him the clues he needed to begin fashioning his style that will develop into the winery's signature wines in the future.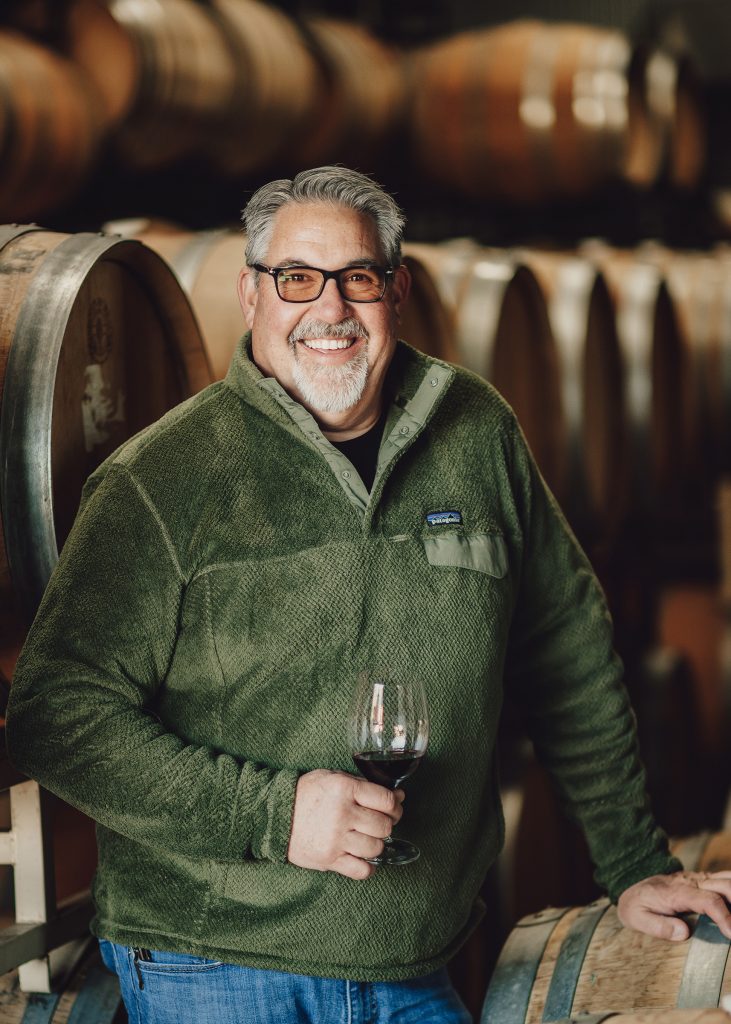 "I'm trying to be true to those vineyards," says Stelzle, who pronounces his name STELZ–lee. "What is Monterey County like…Paso, and Santa Barbara? And what can I expect to do from there? Now I have this vast array of different terroirs (all the natural elements that define a vineyard), so I can experience how different things are."
Scott started his own winery – Venteux – and planted his own vineyard in Templeton more than two decades ago. Along the way he began flying vintage military aircraft as a hobby, from which came the Paso Robles Warbirds Museum, which he directs. But at Cordant now, he's attempting to "do things differently than the other 300 wineries (sic) in this area."
How will he achieve that for Cordant?
He responds by asking himself, "What can I do to experiment with these Rhône wines (the Rhône-like varieties that he's making from the Central Coast)? It's not like they come from France. But what is the terroir of these vineyards from which we get our grapes (Syrah, Grenache and Mourvèdre)? The Rhône's here were just emerging when I got to Paso around 2000. Previously this was an old-style Italian Zinfandel area."
But now he's put in enough time to realize, "all the things that make Paso wines what they are; and how are they going to translate into the end-product? Paso is different (than the Rhône) and it's not totally defined yet. So, it's up to the winemakers here to locate those areas and those terroirs. That to me is what terroir really means. I can be across the street from you (in my vineyard) and my terroir will be different than yours. I travel through Paso Robles, and the Central Coast in general, to find these different terroirs; and that is what I'm trying to do at Cordant. It's going to compile with time."
Stelzle knows all about time, especially when it comes time to fly across the Atlantic as he once did in his old C-47 paratrooper transport plane and with the time it takes to make truly great wine.
"I was a wine consumer long before I was a winemaker," he explains. "Fortunately, that gave me a background in expectation for what I thought things should taste like."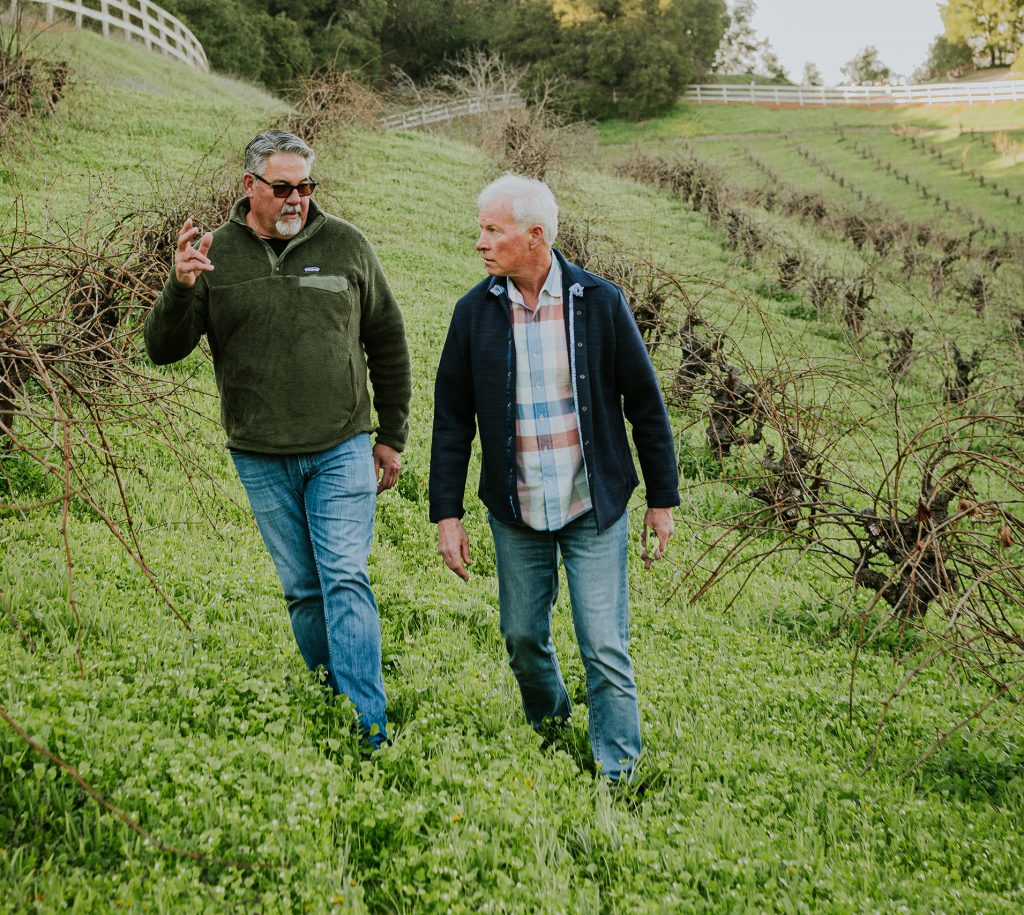 He cites as example, the Escolle Vineyard in the Santa Lucia Highlands (Monterey County), now operated by the next-gen of the Caraccioli family.
"To sum up my philosophy as to where I am now and how best can I do that?" Scott asks and answers. "Spending time on the road, talking to farmers, what's different about their Syrah? This farmer (the Caraccioli's) has done something for a longtime and they have let us in on what they're doing now: They took a very established and famous Pinot Noir area and grafted it over and they're growing Syrah on it with the same rootstock. It is uniquely different from other Syrahs. And I'm now going to get more ingredients (characteristics) as a result. It's helpful when a farming family is also a winemaking family and they want to make things different. And now we can benefit from that. "
Which drives him to conclude: "I don't have to buy land and wait years (for the grapes to come to fruition). Now, I get the ability to play with these ingredients because of what this family (the Caraccioli's) is trying to do."
That is his vineyard-sourcing viewpoint. But what is Scott Stelzle's winemaking philosophy and what can we expect Cordant's wines to be in the near future?
"As natural as possible," he responds succinctly, adding: "No alterations, no chemicals, native-yeast fermentation when possible, long extended macerations." As for instance, "Our Coastview Vineyard Syrah was in tank fermenting for 45 days; a long, slow fermentation (as compared to a 5-day fermentation). As the wine is "stewing" it's slowly converting to alcohol, so, there's more essence of that grape. Every little bit you get out of it, brings something to the wine. All the benefit that is coming from the grape is slowly breaking down and becoming wine; the transition from fruit to wine, as opposed to being rushed through. I believe the slower that happens and the more natural that happens, the better the outcome. The intensity, complexity, and depth we're getting, is a result of the best fruit we can get. It's almost a guaranteed home run and almost impossible to screw up.
"I'm not inventing this" he further explains. "This is not unique to me, but every little nuance I can give it, is what is going to make our wine different."
*************
Alan Goldfarb is a longtime wine journalist. His work has been published by The Wine Spectator, Wine Enthusiast, Decanter Magazine, Alta Journal of California, and The Verge, among hundreds of others. Additionally, he is now the publicist for Cordant Winery, through his All Media Winery Solutions agency.